Cat Boarding
Are you planning a big vacation, business trip or just moving to a new house and searching for somewhere to keep your feline friends?
We have nineteen comfortable and spacious kitty condos to be be your cat's "home away from home" while you are away. While your cat is here, we will:
Feed your cat their favorite food and treats throughout the day, as well as keep track of how much they have eaten
Give your cat fresh water daily and track how much they drink
Administer any necessary medications or take care of other special needs and food additives
Give your cat play time outside of their condo to indulge their "random run around" needs and look outside through the floor to ceiling windows
Give your cat love and pets while you are away
Monitor for any stress related or other health issues
If desired or necessary, we can give your cat an exam, administer vaccines, do bloodwork, and/or do surgical or dental procedures during his or her stay. If your cat's stay is 7 consecutive nights, the 8th night is free! If you are taking an extended vacation, every 8th night will be free.
Unless you have a special dispensation from your veterinarian, we require that your cat be current on the Rabies and FVRCP vaccines for their safety while boarding.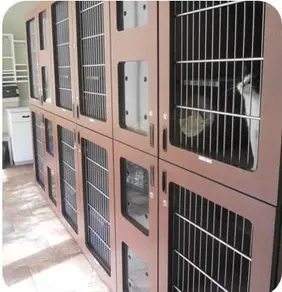 Call 928-772-6069 to schedule a cat condo tour to see check out our luxurious feline "home away from home"! When you know what dates your cat needs to board with us, call to schedule a drop off appointment. Then Click Here to print a copy of the Feline Boarding Care Instructions form, which we ask that you complete and bring with you to your boarding drop off appointment. You may also email it to us at [email protected].